Helioskia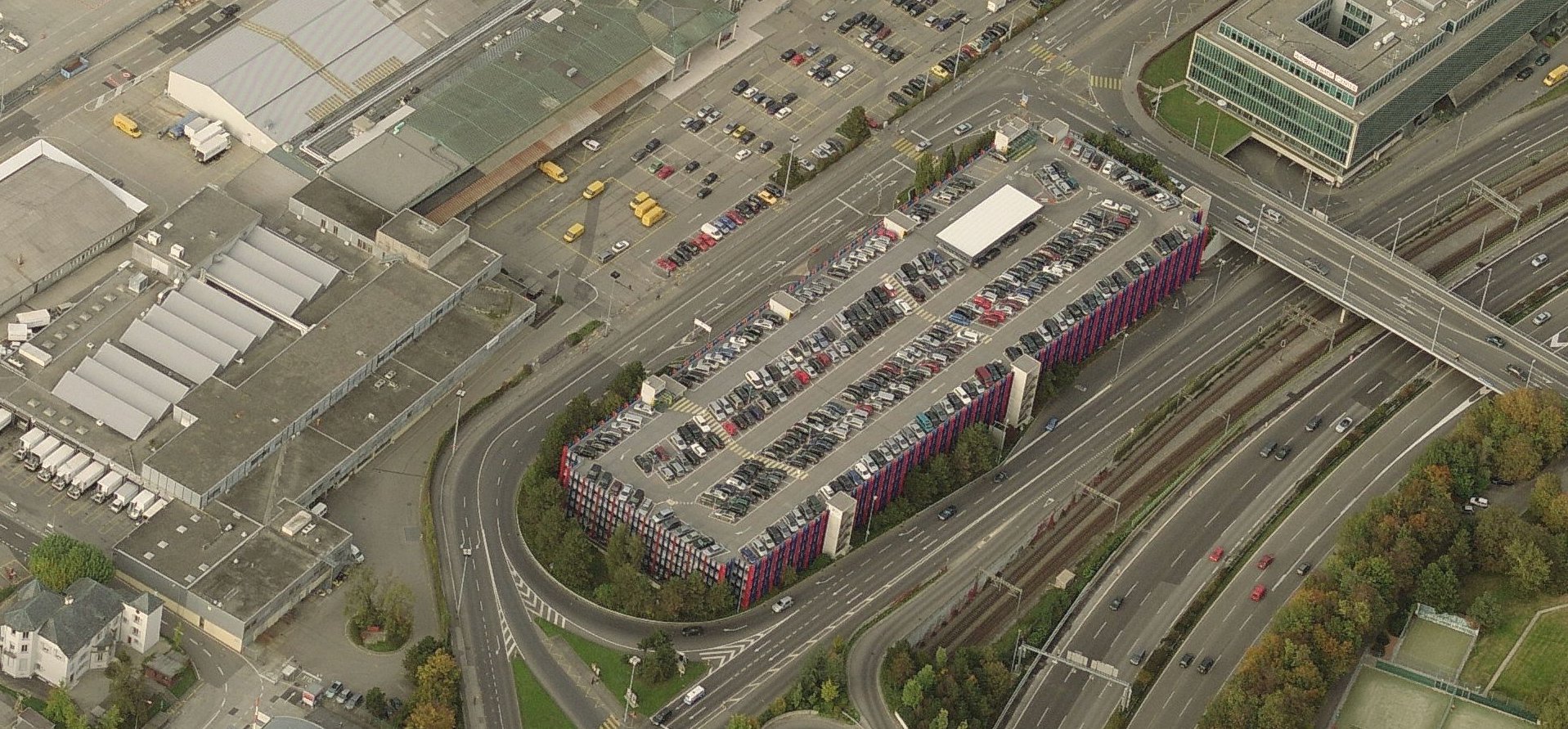 Introduction
When linked to a shopping center, an aerport, a theme park, or others, a car park typically represents an important low productive rate ground area.
In a few words, our solution offers to you:
to keep every existing parking spaces.
to provide a shade during sunny days and a protection in case of bad weather
to reduce the floor covering ageing by protecting it from direct sun radiation
to drastically reduce the snow removal, if needed
to establish your company as a state-of-the-art entreprise as well as socially and environmentally responsible
to optionally organise the salvage of rain water for any appropriate uses
to strengthen your image among your co-worker, suppliers, the authorities and of course your customers and the entier market
and in the end to get a very interesting yield from the invested funds.
Description
Many european countries tend to limit or even forbidden wide car park sprawling around commercial centers. The wasted ground surface area and the urban spread are the main arguments against such construction. A solar car park allows you to justify a more intessive use of the ground area and can prevent the obligationof expensive measures like underground car park which doesn't offer at all the same benefits than a solar car park. If your car park is already built or planned as a multi-leveled building, we offer a solution which gives the users the protection and comfort of a shadow supplier and on the other hand secure a return on your investment.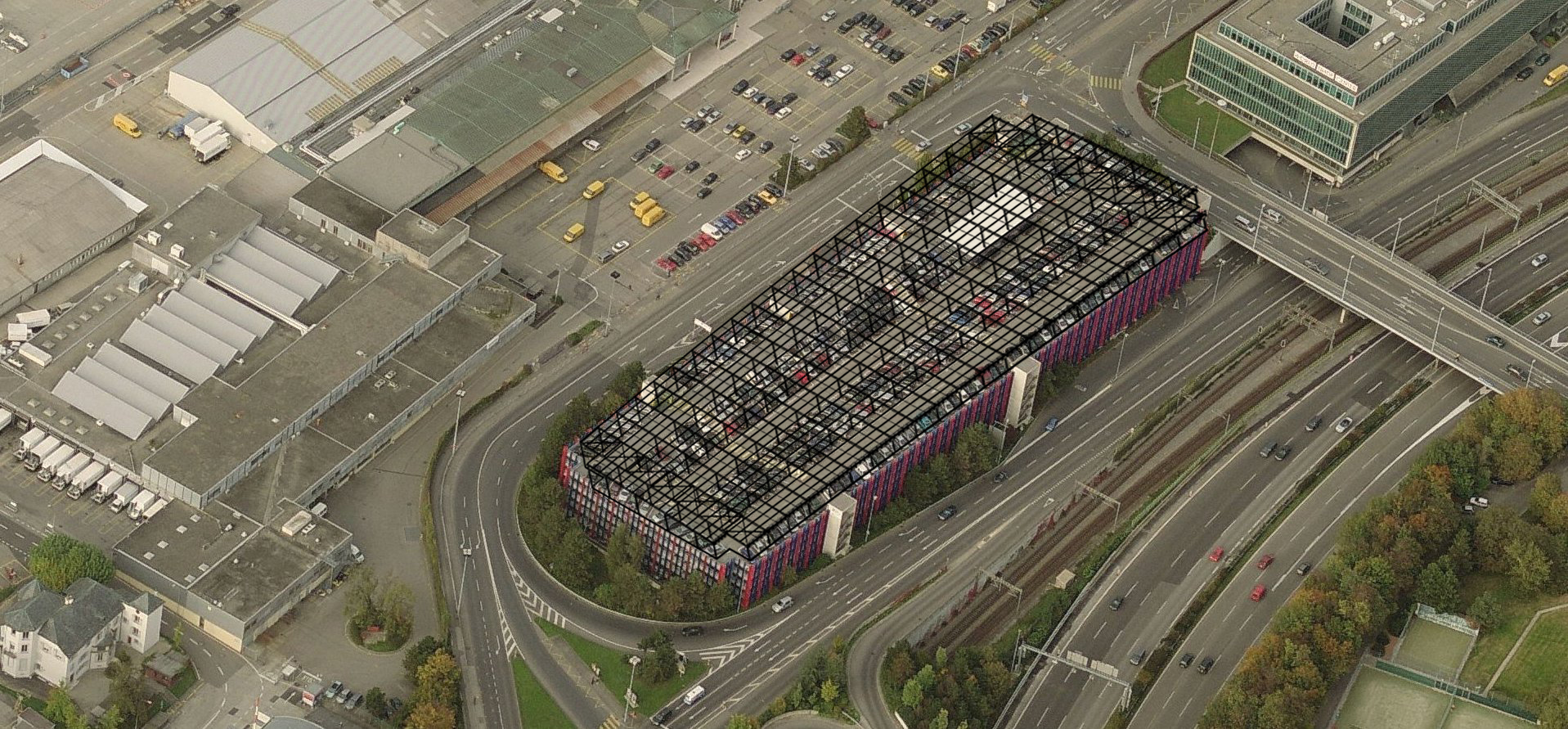 Our solution is 100% basedon industrial standard products and solutions. You benefit from the higher durability and performance of a plant with a minimal calculated costs.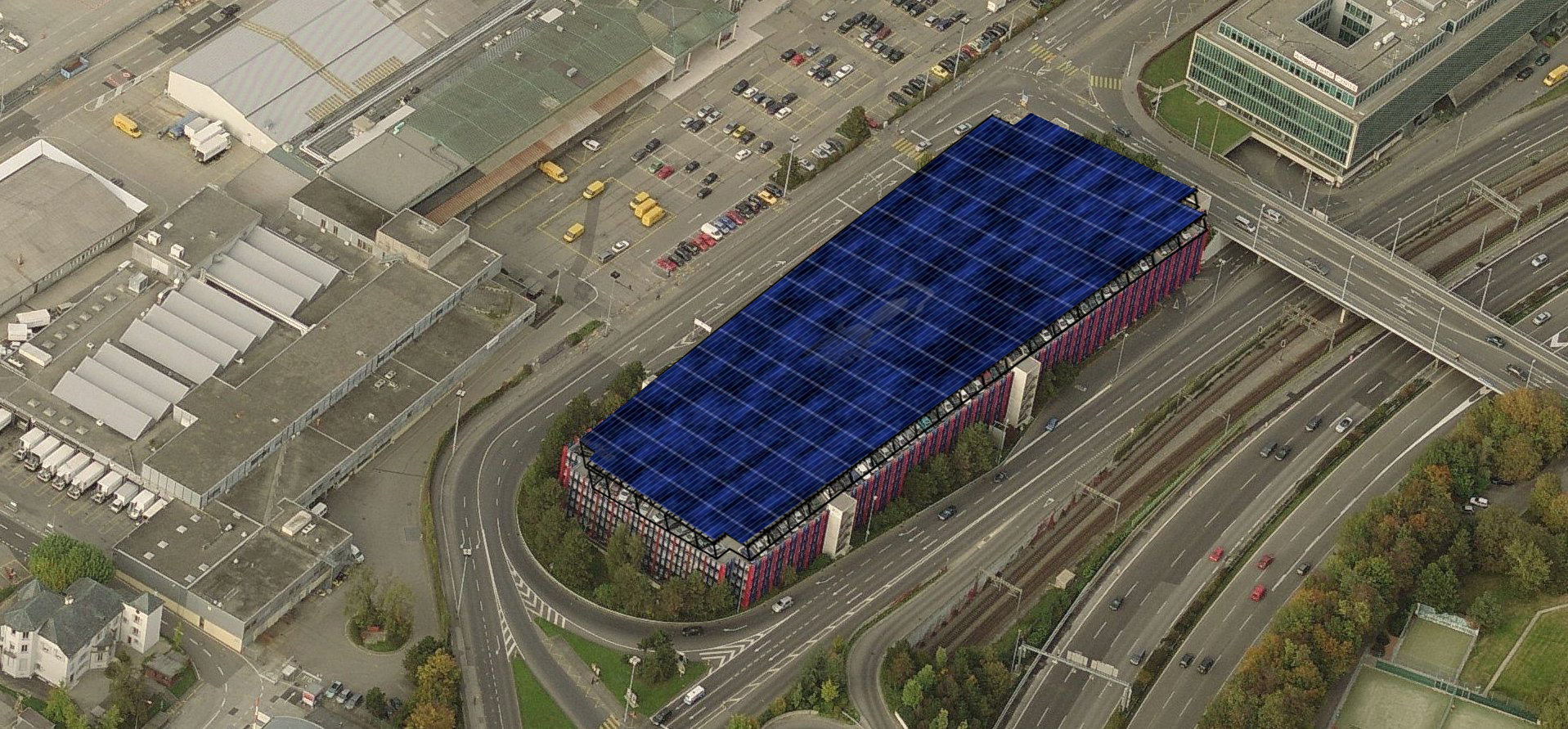 The mankind's futur have to be long-lasting or won't exist. As an important economical agent you have the opportunity to contribute to this non-reversible tendency while making the most of first rate benefits.
Our team supports you from the beginning to the achievement of the project - that is the specific moment when the plant is fully in use and flows back its total power into the grid - or further if wished, remaining available for the next 30 to 40 predictable plant running.
Our plus: the plants being made up without welding, a taking down and further reassembly is possible at the same place or elsewhere.
Technical aspects
Helioskia uses the best currently available technologies while staying open to any change thanks to its modular concept.
For example our present main choice is the silicium mono-crystalline solution because it offers the best yield per m2, which is the best way to secure a return on the load-bearing frame. However this choice is not rigid and we can offer a silicium poly-crystalline solution as well. We are still aware of new technologies and won't fail to suggest any new ripened solution.
Silicium poly-crystalline variant Mono-crystalline variant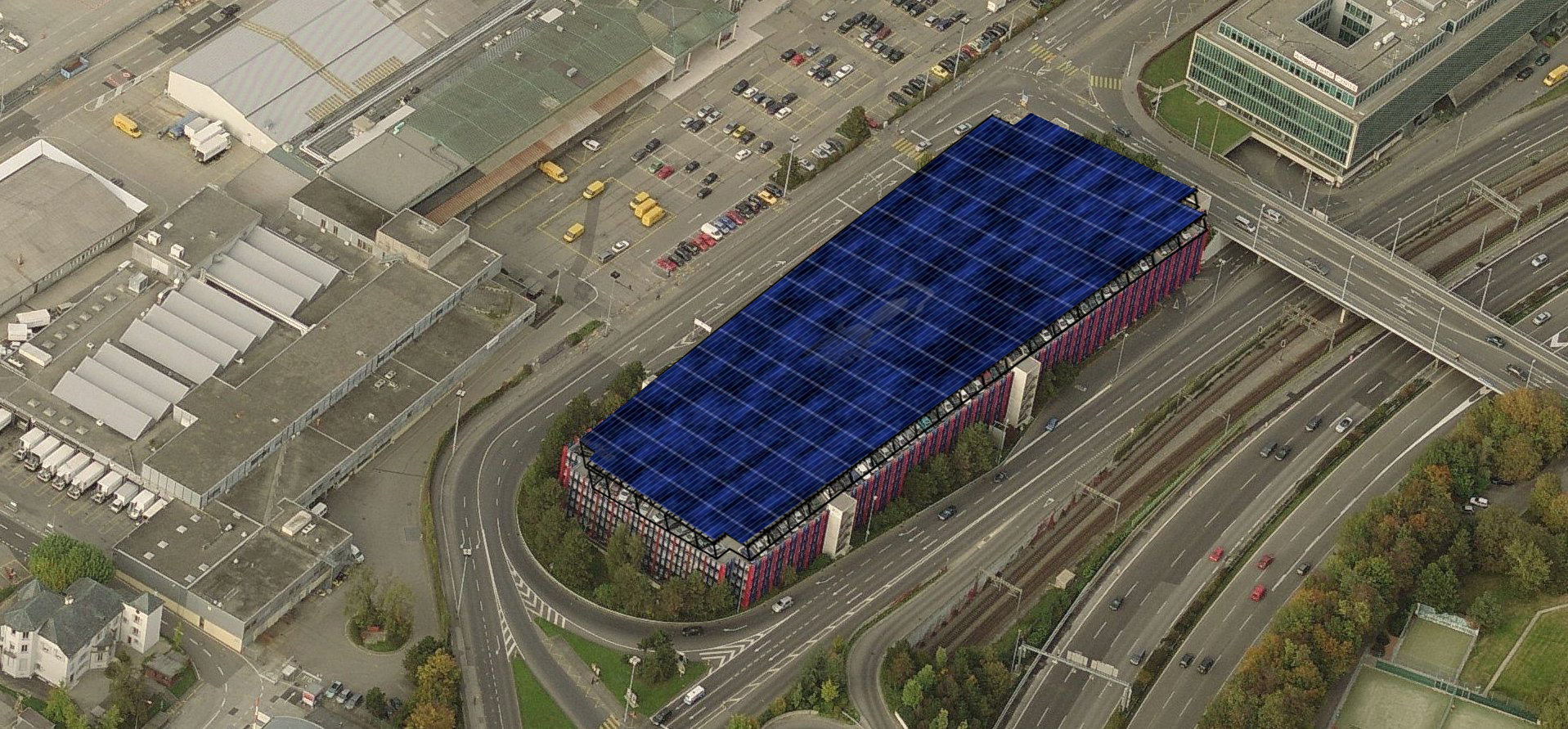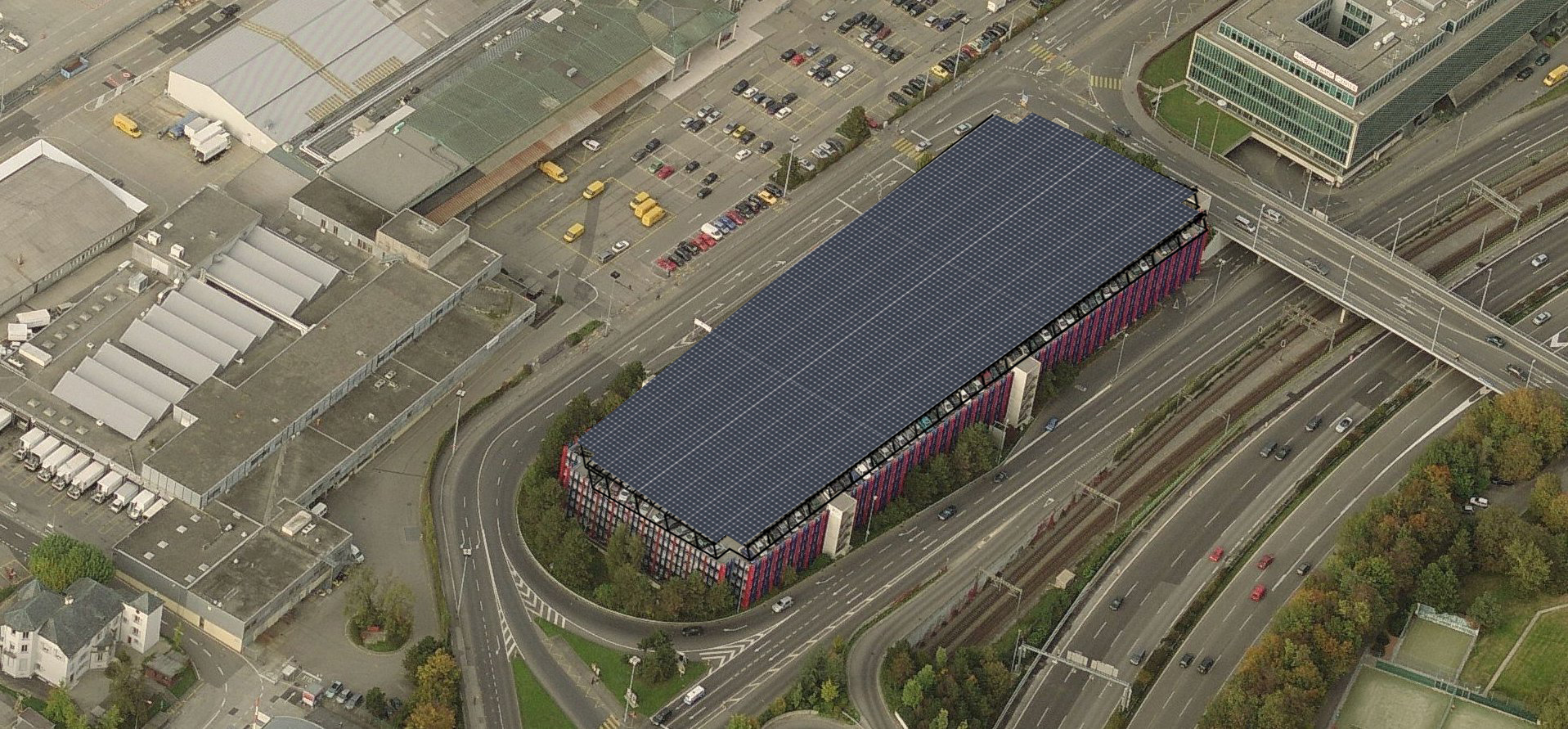 We adapt the details' execution to the local constraints including the space organization and the local town-planning rules.
Technical source data (octobre 2010)
Plant slope: according to the building rules, 6% at least to guarantee a right rainwater flow.
Weight per m2: 30kg (beware of the local constraints including snow and wind)
Electrical power: 145 kWp per 1000 m2
Annual production: variations according to the site, angle, slope, ... . Please contact us for further information.
Details concerning your specific project will be given to you after the preliminary study.